Upper Leather Material - Alligator
Surface Material - Mat
Lining Leather - HIRSCH Silkglove
Padding - Medium padding
Type of Buckle - Thorn Buckle
Buckle Colour - Gold
Protect your bracelet:
Regular care of your bracelet can extend its life. Rinse the bracelet under lukewarm running water and then dab off the water with a cotton cloth. Or let the bracelet dry on your wrist.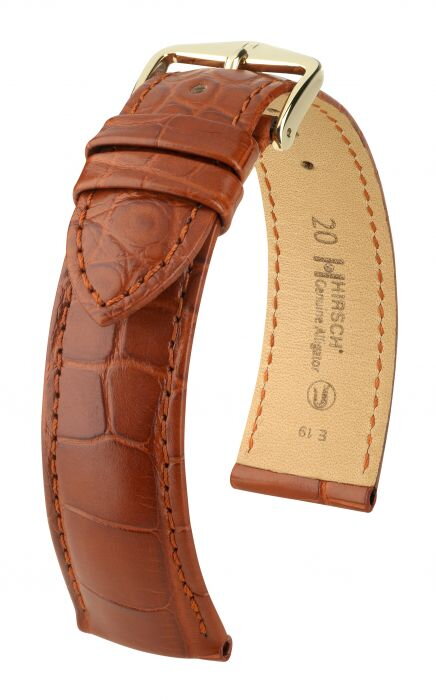 Hirsch Genuine Alligator - golden brown - leather strap